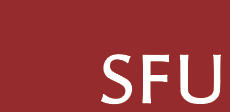 The Runner Study: Strava
Dr. Nadine Schuurman
We're researchers in Vancouver, Canada, trying to uncover what makes certain running routes special. You can learn more about the principal investigator here.
Providing us access to your Strava profile helps us learn how runners choose and describe their favourite routes. We won't do anything evil with your data.
Join over 250 runners that have already contributed 1.3 million kilometers of runs with 14 million meters of elevation gain! That's about 33 times around the earth, and over 2000 Everests!