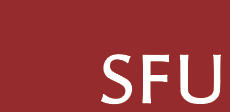 The Runner Study: Survey
Dr. Nadine Schuurman
We're researchers in Vancouver, Canada, trying to uncover what makes certain running routes special. You can learn more about the principal investigator here.
This survey is designed to gather information on what makes roads and trails runnable. We are asking runners to identify as road- or trail-runners before selecting environmental characteristics that they seek when running. The results will be used to develop a runnability index for both urban areas and for trail running.
Take the Survey!
---
Willing to do more to help?
Share Your Strava